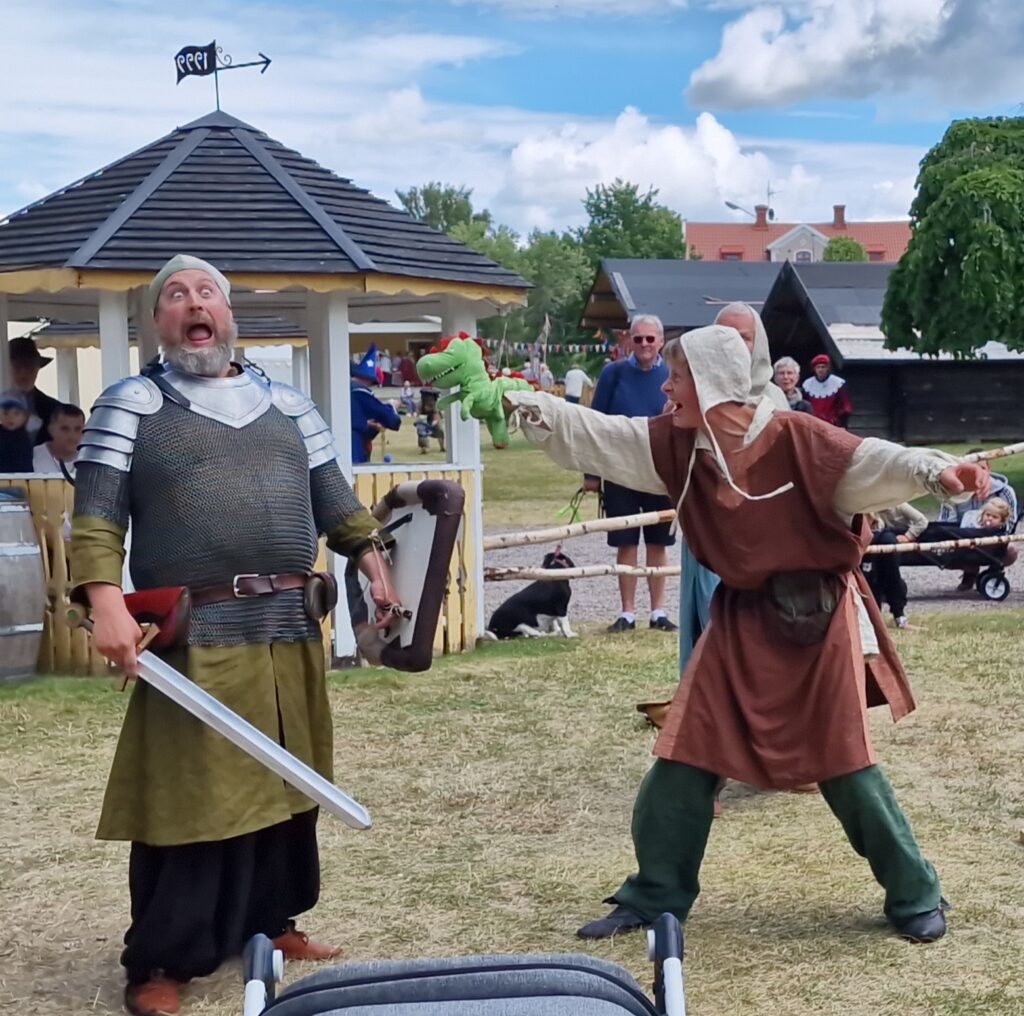 During this week you are taken back in time to medieval tournaments, a medieval market, and different shows about this time period. There is good food and activities for both young and old, and scents and music from the period complete the experience of medieval times.
Once every year the small village of Hova is turned into a medieval knight's village. Since 1990 medieval knight week has been arranged at this location. During nine days the time is turned back to the medieval era. Visiting the village where you will be met by the patrolling city guard, jesters, acrobats, and people dressed in medieval-style clothes is free of charge. You can watch the craftsmen at the market and buy the finished products. There are shows for the young and a medieval playground with activities. Even the food that is served is inspired by medieval tastes. Food and coffee can also be enjoyed at the local restaurants and cafés.
Right next to the village is the site for the jousting. Knights on horseback meet in exciting duels. You are taken back to the battle of Hova in 1275.
The week is organised by the association "Hova Riddarvecka" together with other local associations.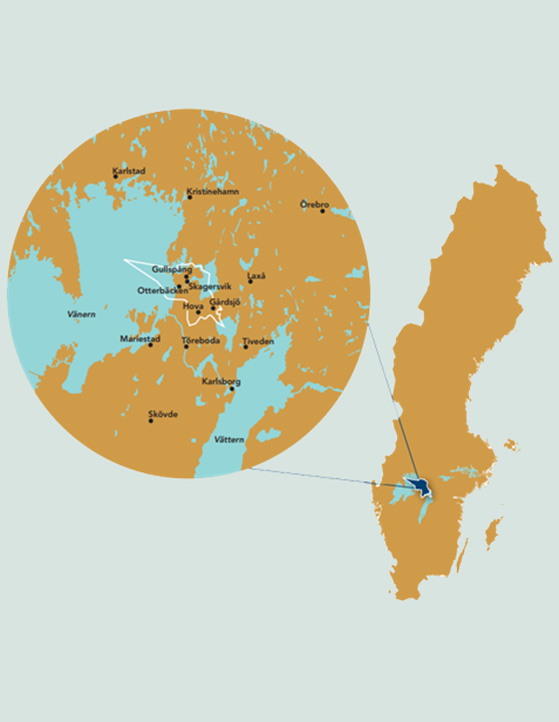 Find you way here!
Hova Medieval Knight Week is held in Hova, right between Stockholm and Gothenburg.
The Battle of Hova
The Medieval Knight Week at Hova is inspired by the battle of Hova in 1275. When king Birger Jarl died in 1266 his oldest son Valdemar became king. Valdemar had three brothers and two of these were not pleased to see Valdemar become king.Magnus and Erik wanted more power, and this caused a dispute between the three brothers.

In the year 1274, the dispute turned into an armed battle. Magnus and Erik received help from the Danish king Erik Kipping who offered an army of Danish and German mercenary soldiers and knights. King Valdemar's army mainly had soldiers that were former farmers.  Here, at Hova, is where the two armies fought their battle. It was an uneven battle and King Valdemar's army lost against the well-trained mercenary soldiers and knights.
In the end, King Valdemar was thrown in prison and had to give the crown to his brother Magnus who later became Magnus Ladulås.